Helping prevent
retirement loan
defaults
Retirement loan protection
An automated, low-cost solution that protects against retirement loan defaults.
Participants with retirement plan loans who experience job loss, disability, or death are at high risk of defaulting. Custodia Financial's automated, low-cost retirement loan protection product makes loan payments—or in the case of death or disability, pays loans off in full—when participants can't.
Plus, if participants change jobs while repaying a retirement plan loan, instead of being required to pay the balance in full upon separation, they can continue making payments to Custodia Financial.
Benefits of loan protection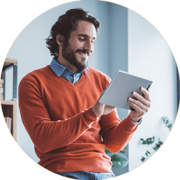 According to a recent study, 62% of employers feel extremely responsible for their employees' financial wellness.1 Retirement loan protection helps prevent retirement loan defaults, preserving employees' retirement savings and improving their financial wellness.

Safeguard employees1
retirement savings

Improve financial
wellness

1 SOURCE: Bank of America "Workplace Benefits Report" 2020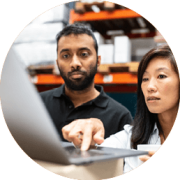 With retirement loan protection, participants know they have a backup plan in case something unexpected happens and they can't pay back the loan.

Prevent retirement
loan defaults


80% of participants
find automated, low-cost loan
insurance appealing,
and 60%
believe their employer
should add it.

67% of participants
say they'd consider
contributing more to
their retirement plan if
their employer added
loan insurance.

70% of participants
report being financially
stressed, and
80% of them
say loan insurance would
reduce their stress.
SOURCE: 2019, Custodia Financial and Greenwald & Associates
Looking for more information about retirement loan protection? We have answers to our most frequently asked questions below.