Plan sponsors have historically treated 401(k) loans as an administrative program outside the boundaries of fiduciary standards and review.  The truth, however inconvenient it may be, is that the DOL has taken the position that a participant loan is a plan investment, and requires the same fiduciary oversight as any other investment in the plan.
401(k) Loans Are Treated As Plan Investments Per The DOL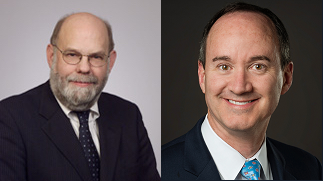 In a telling new editorial, Bill Schmidt, Of Counsel at K&L Gates, and George White, EVP, Operations for Custodia Financial, lay out the case that 401(k) loans are not excluded from the prudence requirement under ERISA. It's a must read for anyone who works with a 401(k) plan.
Click
here
to read this groundbreaking editorial published by Bloomberg BNA on April 30, 2018.

401(k) loan insurance helps plan sponsors easily address this fiduciary loan duty while automating financial wellness.