Multiple stories in the press about the fiduciary exposure of 401(k) loan programs have the same theme: Plan loans are investments. What does that mean for plan sponsors?
Loan programs are on the DOL's radar as investments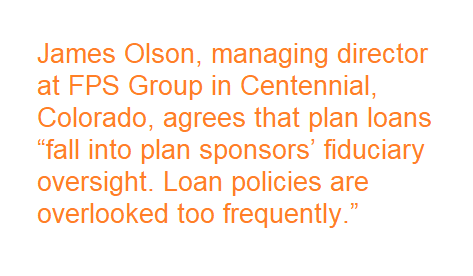 "Because the Department of Labor [DOL] views plan loans as investments, they should be treated with the same level of care and scrutiny as any other investment," says Rob Reiskytl, a partner in retirement consulting division of Aon in Minneapolis.
Another option available to sponsors is to make loan insurance available to participants, he adds.